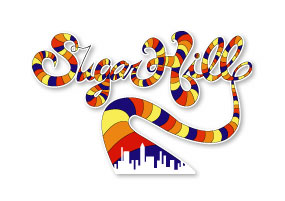 In addition to many sports leagues, Carry It Clearly also works with concert promoters and musical performers. Our bags are useful in many aspects of our busy lives, but particularly in situations where we need to comply with strict security, such as concerts and other public gatherings.
Joey of The Sugar Hill Gang seen here
holding the Security Bag at one of his AC concerts.