As president of Carry it Clearly, LLC -
I am an avid sports fan with a vision...

Having served in the United States Navy during the Vietnam War, our freedom has always been very important to me. I have been a member of the New Jersey Devils game night staff for the past 26 years as the press box announcer. I am a season ticket holder for the New York Jets and New York Giants, and a regular attendant for many other sporting events. Over the past years, I have spoken to thousands of fans, stadium personnel, and security. I saw a need to create a product that enabled us to enjoy our freedom and bring along our personal belongings, while complying with newer security standards.

Sandy sporting her bag outside Yankee Stadium
Alex and Juliana heading to school worry free
with their transparent backpacks!



Over the past several years, and more so recently, there has been heightened security at sporting events, schools, in business and travel. Typically, these security measures include monitoring what is brought into these environments. It is now common for an individual's personal belongings to be scrutinized upon entering many stadiums and arenas. Spectators carrying non-transparent bags are informed by security at the gate that their bags are inadmissible into the stadium or arena due to the fact that the items contained within are not visible to them. Many fans are greatly inconvenienced when they must leave their bags behind and no longer have a means to carry their personal belongings. All bags not transparent in nature are not permitted into the complex.

Also many Board of Education policies throughout the country mandate that transparent backpacks be used by students to carry books and personal belongings into schools for fear of students carrying inappropriate items into the building.

We at Carry it Clearly, LLC have designed and manufactured an assortment of durable, high quality, water resistant, transparent, vinyl polymer bags that are admissible for entry into sports complexes with security restrictions.

Our transparent bags are offered in a variety of styles, sizes and colors. Bags are color coordinated (shoulder strap, mesh pocket and material borders, including zippers) according to your team or organization. Two-color coordinated zipper pulls are attached to every zipper for ease of opening and closing. Not only do these bags provide excellent functionality, they also provide great esthetic value coupled with team support. We also have the capability to customize products designed to fit your organizational needs.

Candee carries her bag everywhere.

John carrying the Freedom Security Bag at Giants Stadium
watching his beloved Steelers.


You can order our products with your logo affixed to our affordable transparent bags by either calling 732-341-0100 or by
e-mailing us at info@carryitclearly.com. We will gladly answer any questions you may have. Then, simply e-mail us your logo on either JPEG or, preferably, Illustrator format and our experienced graphic designers will size and display your logo on one of our bags for your review. Allow approx 8-12 weeks for delivery.

Please visit the contact us page with any questions you have regarding our customizable product line.


Our patented Freedom Security Bag affords one the freedom and opportunity to use and take it practically anywhere in the world and still adhere to strict security regulations.

The Freedom Security Bag is ideal for taking into arenas and stadiums, as well as for travel. It is also a perfect safety utility bag for individuals on the go. Put your daily personal belongings in the bag as you are leaving for work, such as your check book, pen, glasses, cell phone, and snacks. With the Freedom Security Bag on your passenger seat, all the items will be easily seen and accessible to you while on the road.

The backpacks are geared primarily for students who are mandated by school policies which require only transparent bags be used for carrying books. However, these bags have proven to have great esthetic value as well.



The easy-access utility Freedom Security Bag carries all your
everyday items wherever you go, and keeps
all your necessities in full view.

The fannie pack is ideal for warm weather environments. Place in the bag your personal belongings, such as keys, wallet, cell phone, etc. Whether going to a concert or sporting event, or traveling cross country, our transparent fanny pack will allow you to carry your personal belongings anywhere.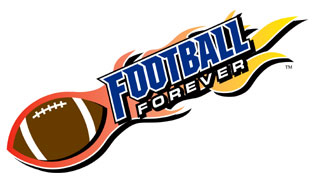 Carry it Clearly employs a full-time art and design staff to handle creation of custom logos and artwork, as well as preparation of logos for printing.
You may submit ideas, faxes, sketches, print-outs, or digital files, and we assure that your image displays properly every time.
Our art department creates high-impact, visually compelling graphics for many print formats, and our eye for detail helps your logo communicate your message loud and clear to your target market.
Visit our
Photo Gallery Page
to see our products in action and on location!